Directors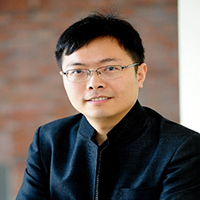 Dr. Sen Song
THBI Assistant Director
Principal Investigator at Department of Biomedical Engineering, School of Medicine, Tsinghua University. Member of Center for Brain-inspired Computing Research Center, Beijing Innovation Center for Future Chips, Institute of Artificial Intelligence, and McGovern Institute for Brain Research. He received PhD degree in computational neuroscience from Brandeis University in 2002, and completed postdoctoral research at Cold Spring Harbor Laboratory and Massachusetts Institute of Technology. In 2010, he joined the Department of Biomedical Engineering at Tsinghua University as well as neural circuits of emotion and social interaction and neuroaesthetics.
More+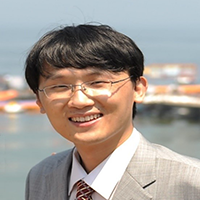 Dr. Jun Zhu
THBI Assistant Director
Dr. Jun Zhu is a Professor at the Department of Computer Science and Technology in Tsinghua University, an Assistant Director of Tsinghua Laboratory of Brain and Intelligence, and the Director of Basic Thoery Research Center at Tsinghua University Institute for Artificial Intelligence. He was an Adjunct Faculty at the Machine Learning Department in Carnegie Mellon University from 2015 to 2018. Dr. Zhu received his B.E. and Ph.D. degrees in Computer Science from Tsinghua in 2005 and 2009, respectively. Before joining Tsinghua in 2011, he did post-doctoral research in Carnegie Mellon University.
More+